Boating Education
America's Boating Club Education and Training
Educational opportunities includes an extensive curriculum on boating topics with a wide variety of classes and seminars. You may enroll in instructor led (classroom or hands on), self-paced multi-media training, or online training. Check our newsletter The Bulletin for current class offerings.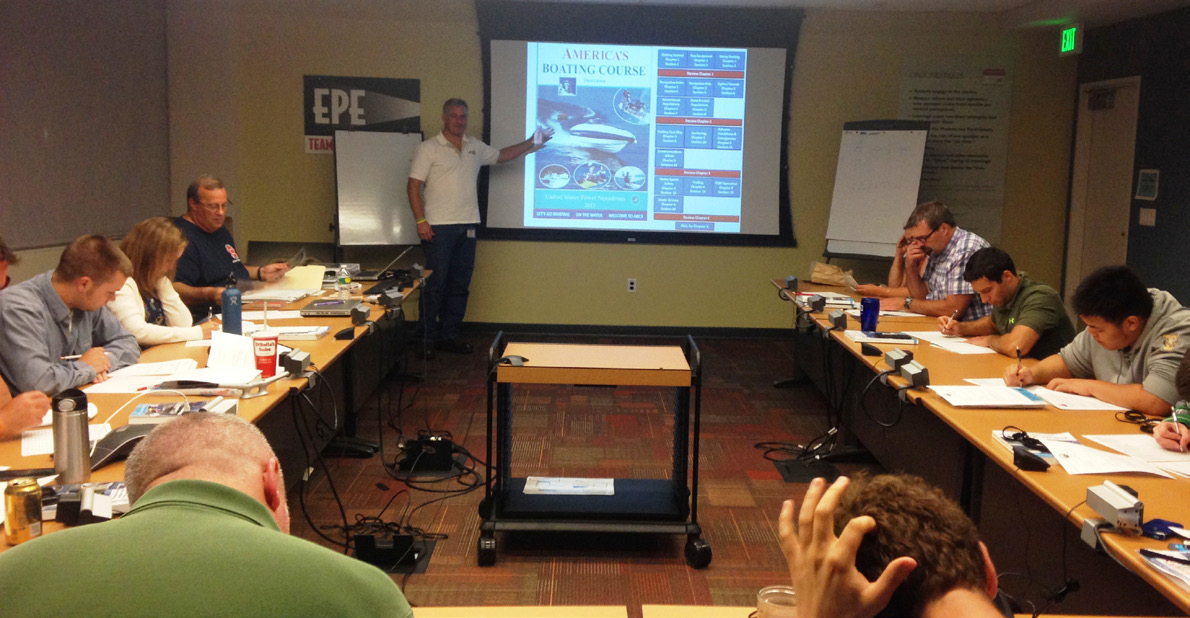 For America's Boating Club educational opportunities visit these web pages:
Classes are open to both members and non-members. Contact the Public Relations Officer for more information on the Contact Us page.
Test your boating knowledge online or on TV with the United States Power Squadrons' National Safe Boating Test.