USPS Education
America's Boating Club Education and Training
USPS Education opportunities includes an extensive curriculum on boating topics with a wide variety of classes and seminars. You may enroll in instructor led (classroom or hands on), self-paced multi-media training, or online training. Check our newsletter The Bulletin for current class offerings.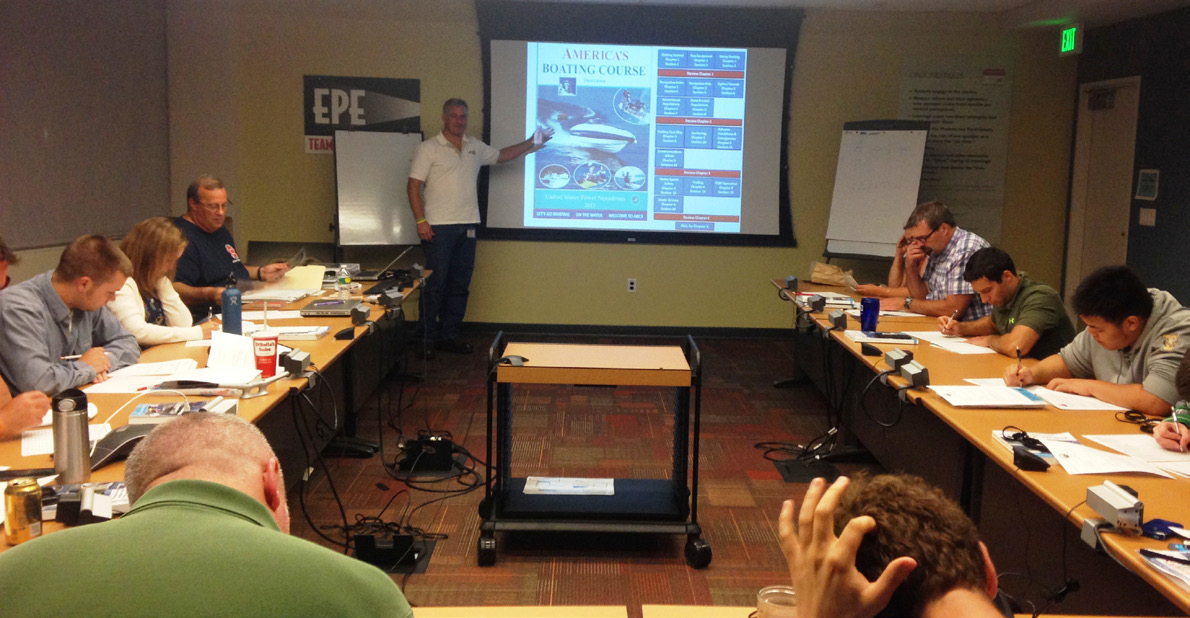 If you are new to the USPS education program visit: Where Do I Start
USPS Course Descriptions:
USPS Seminars:
USPS Certifications:
Classes are open to both members and non-members. Contact the Public Relations Officer on the Contact Us page.
Test your boating knowledge online or on TV with the United States Power Squadrons' National Safe Boating Test.