Cooperative Charting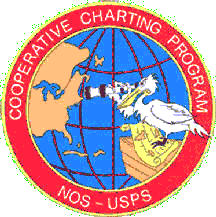 Cooperative Charting is the name of the program of civic service performed by the United States Power Squadrons (USPS) in cooperation with the National Ocean Service, National Oceanic and Atmospheric Administration of the U.S. Department of Commerce. The program is conducted and administered cooperatively by the Marine Chart Division of the National Ocean Service (NOS) and the national USPS Cooperative Charting Committee.
The program is a major public service of USPS. Under it, USPS members supply information to the Marine Chart division of NOS leading to the production of "accurate and up-to-date nautical and aeronautical charts" and related publications, and the preservation of geodetic control stations in the National Geodetic Reference System.
Cooperative Charting is recognized as the most effective user-participation program in all of the Federal services.