The Ship's Gallery Log
Participating in activities on the water and off, with fellow members who are skilled in boating, is a rewarding and enjoyable experience. On-the-water activities include cruises, rendezvous, sail races, navigation contests and even fishing derbys. We even have a Squadron mooring! Activities ashore include membership meetings and programs, parties, dinner-dances, picnics, and field trips.
Photo Log
Woody Allen once said, "Ninety percent of life is just showing up..." Here are some of your fellows who did just that.
---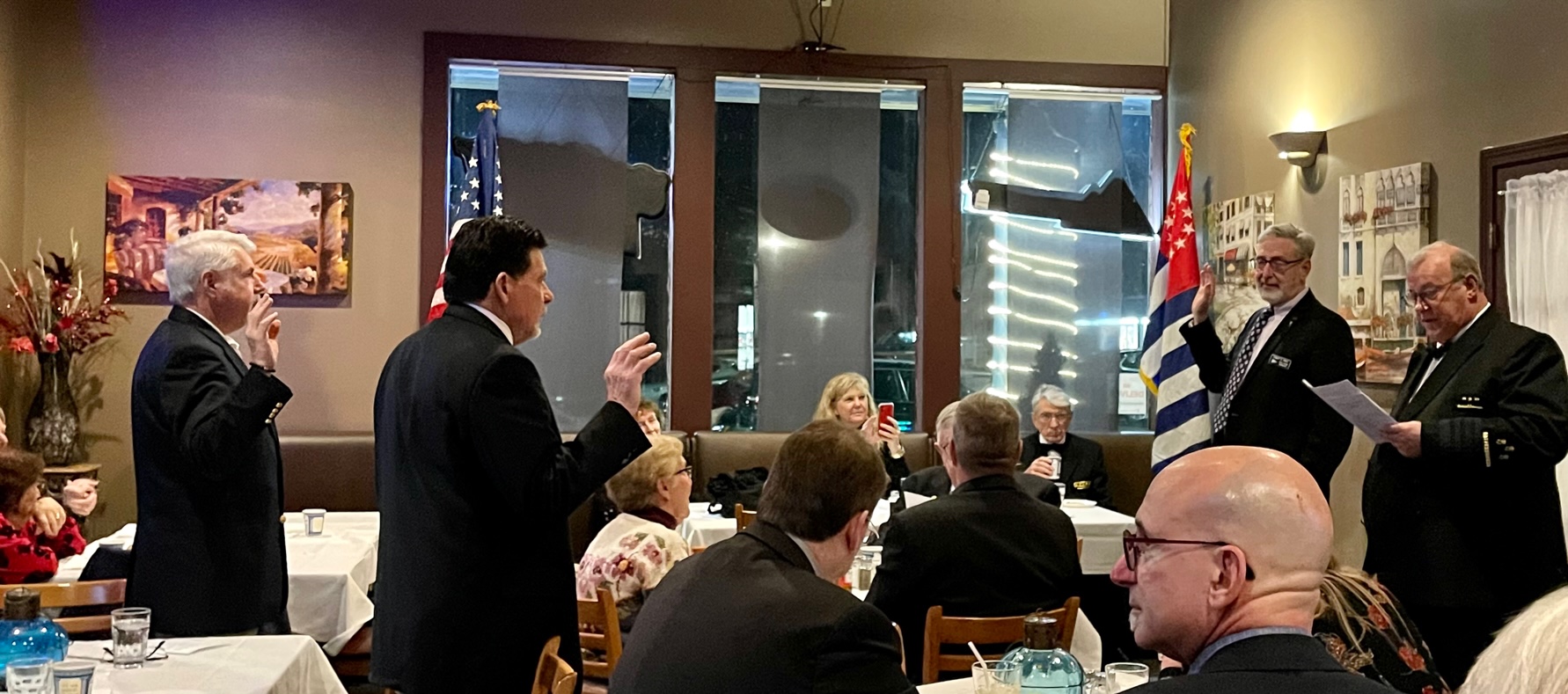 ---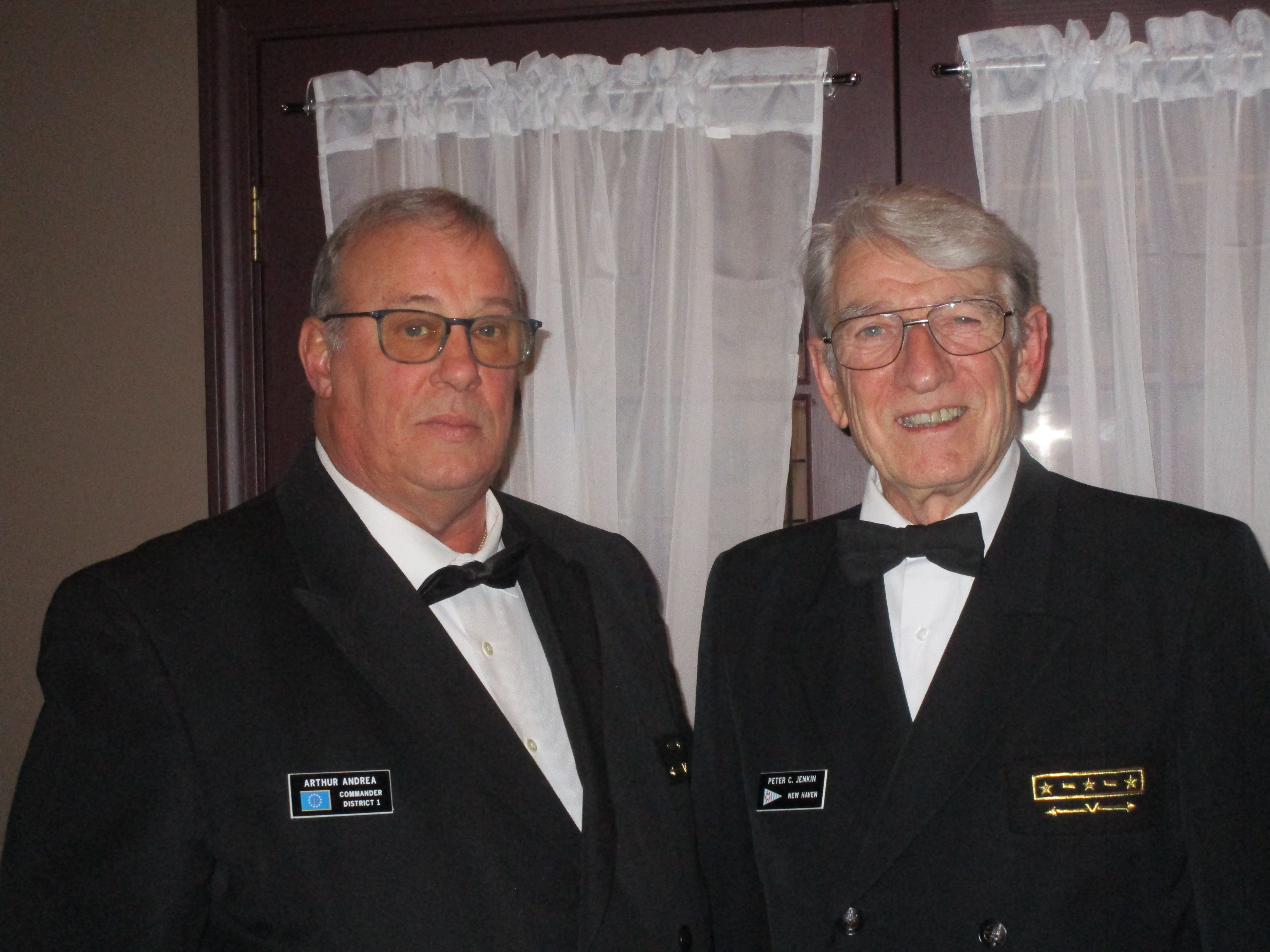 ---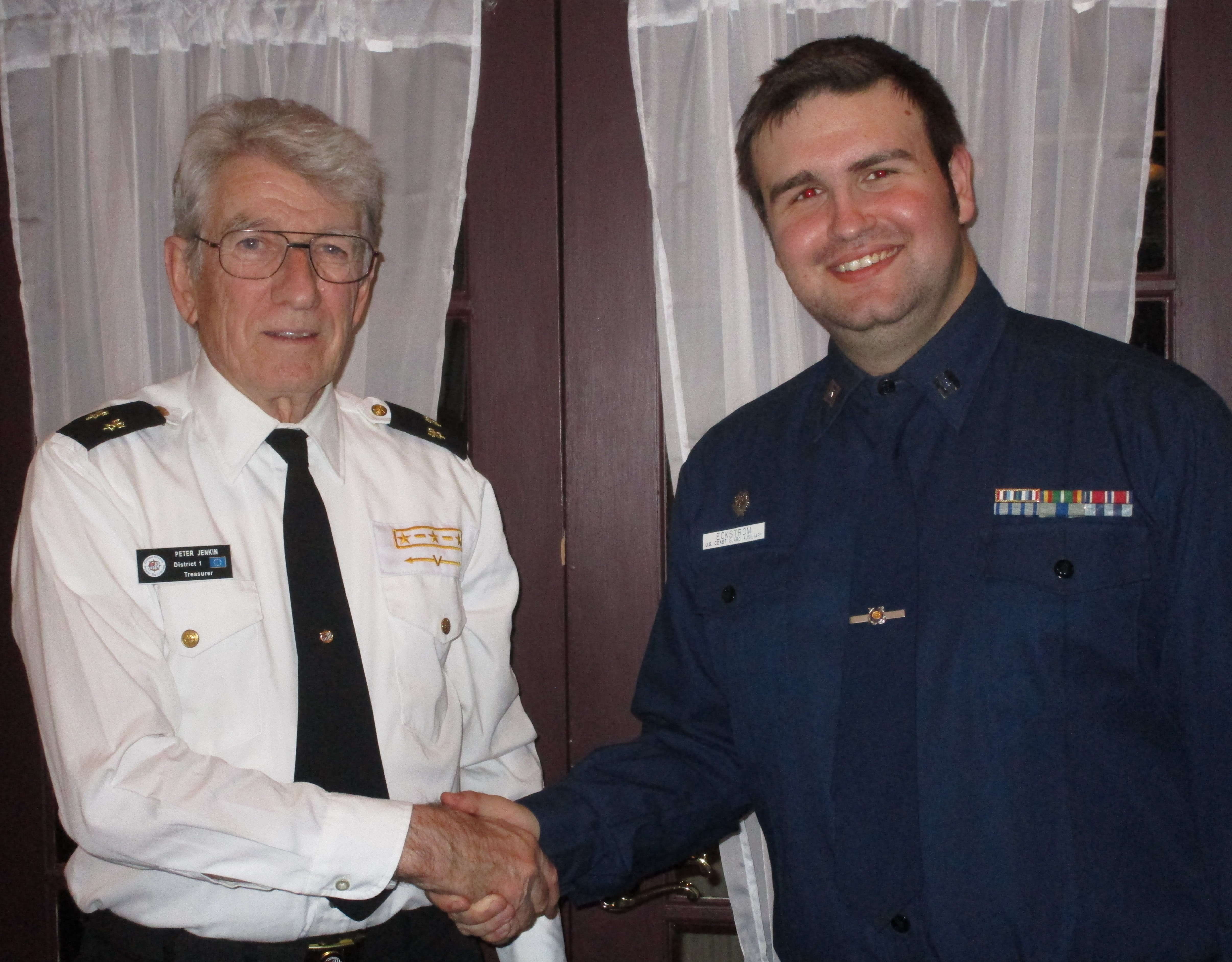 ---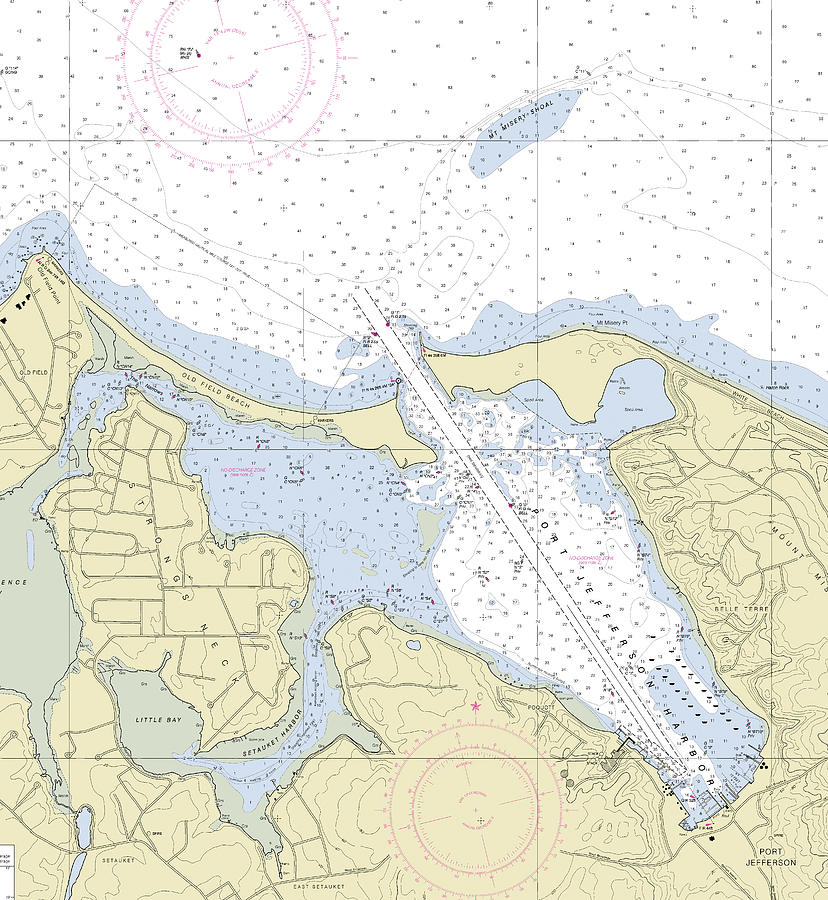 ---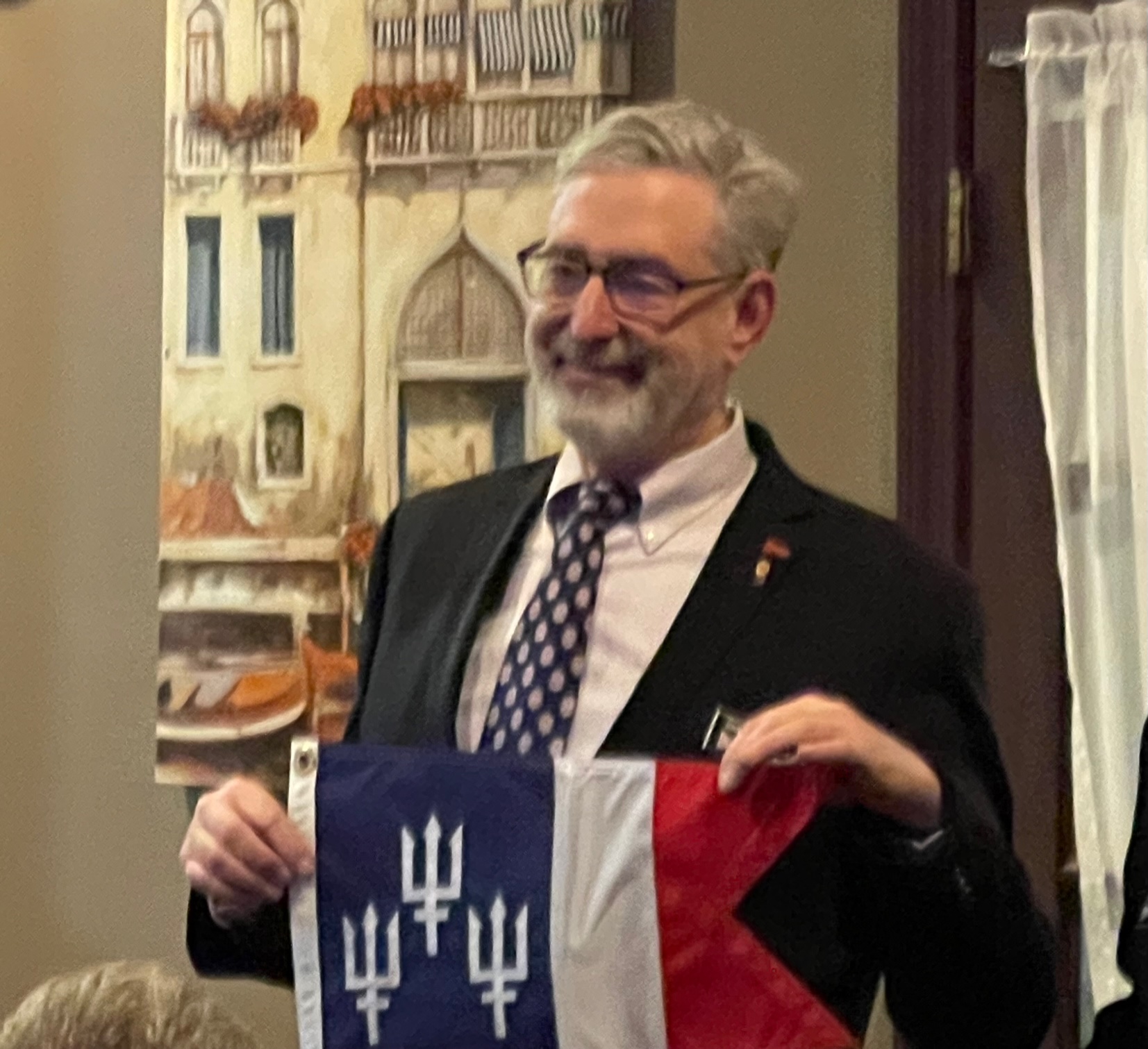 ---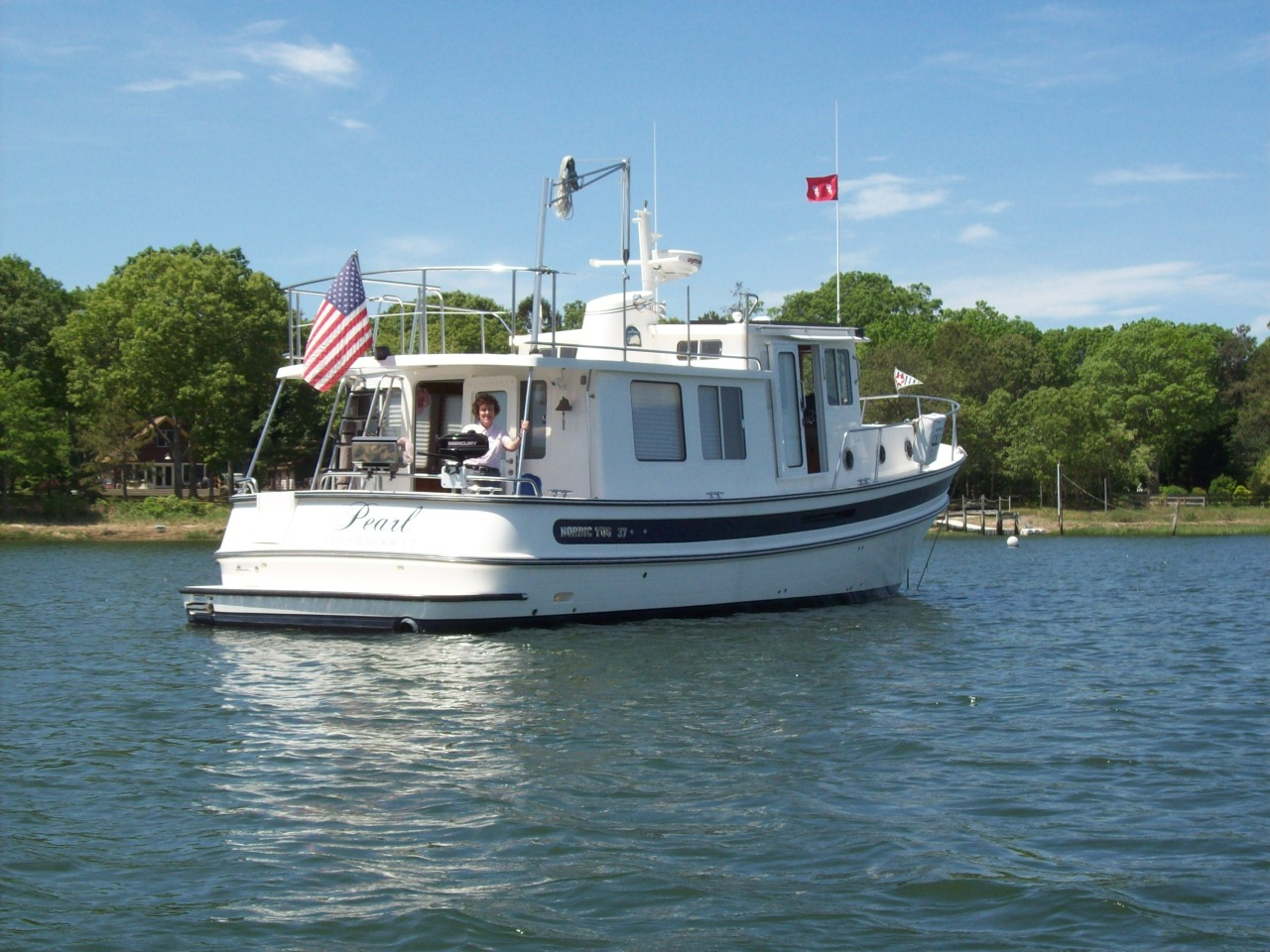 ---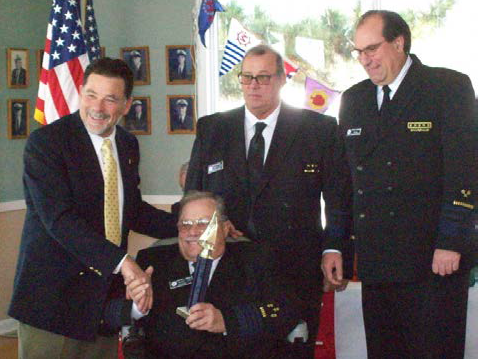 ---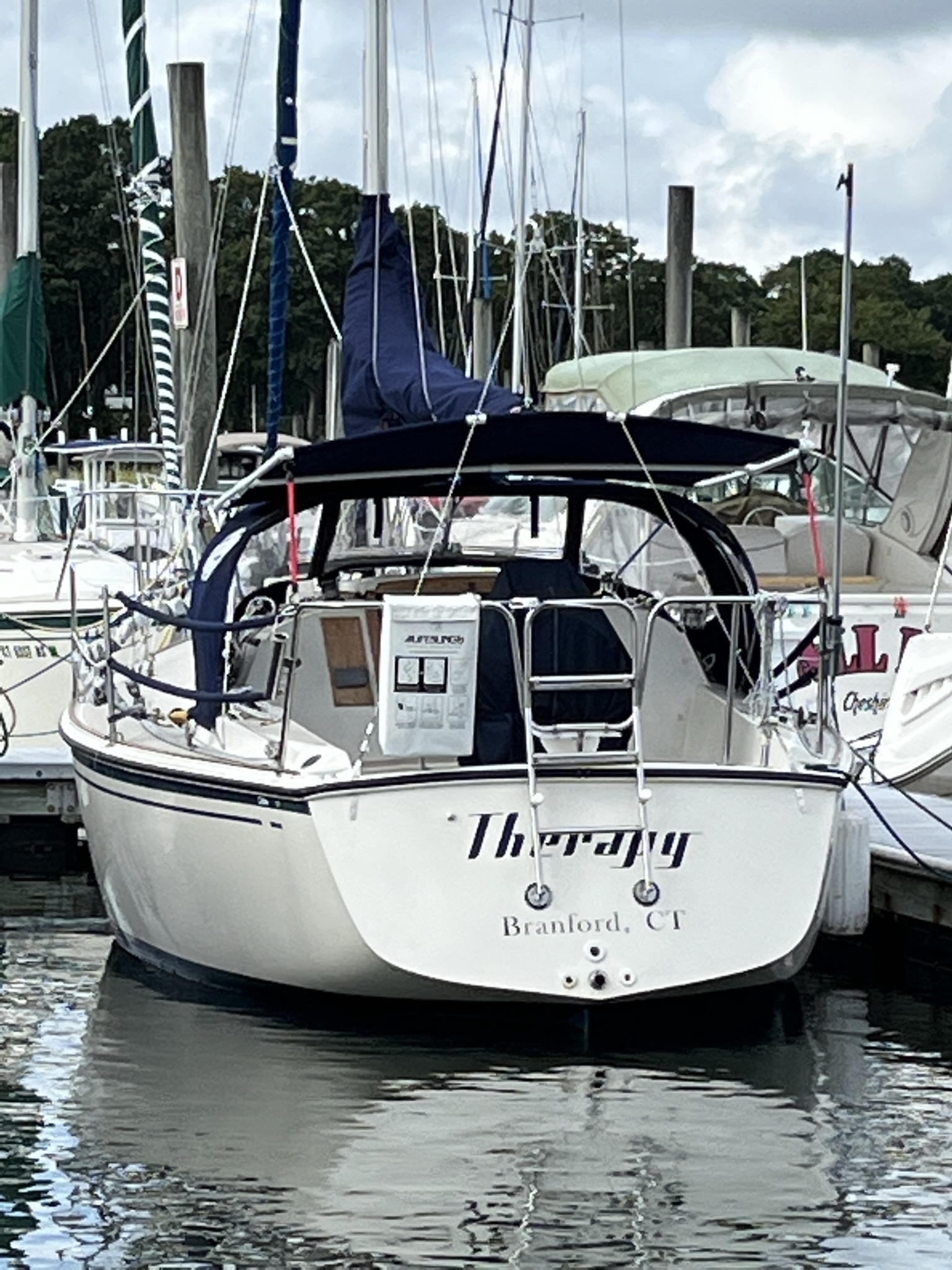 ---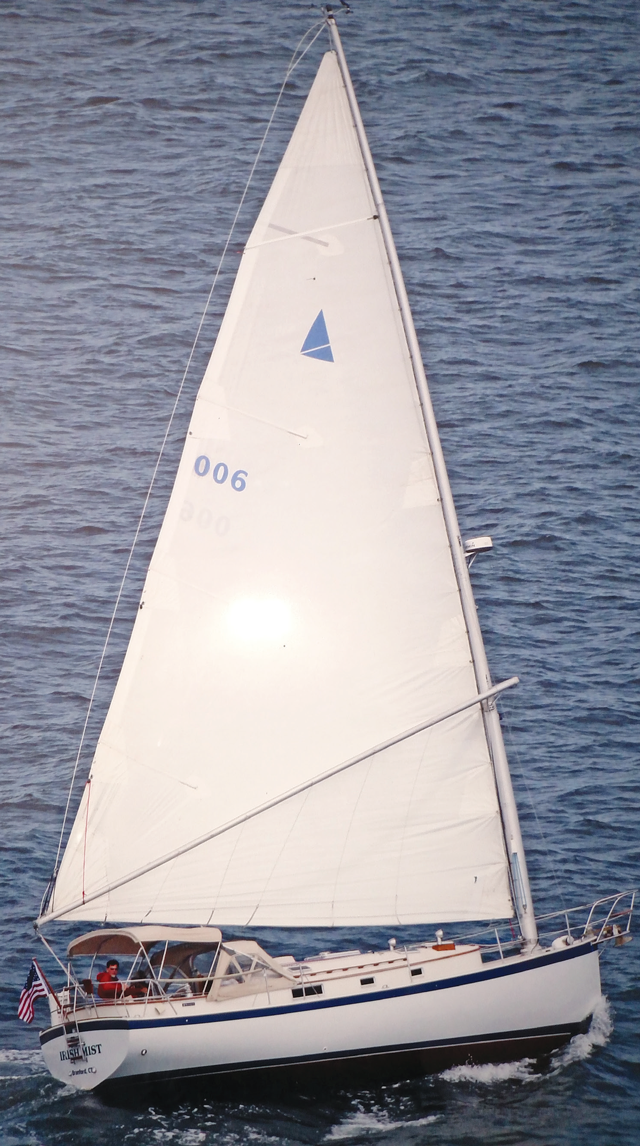 ---
Archival Photo Log
Our 2010 Christmas Party focused on family, food and of course fun! The Branford Yacht Club was a delightful locale, despite the rainy weather.

---
| | | |
| --- | --- | --- |
| | | A past commander, an executive officer, someone to work and the NHPS mooring is ready for another summer's use. |
---
2010's Annual Open-house at Coast Guard's Sector Long Island Sound was manned by Lt/C William Weidner, among others.
North Sails opened their world headquarters of cloth manufacturing and containing one of the largest sail floors in the world.
---
A few of our fellows renewed their vows to support our squadron and promote the values which brought us all into USPS. And, supported by the generosity of West Marine, a few won marvelous prizes.
---
Our Christmas Party focused on family, food and of course fun! The Branford Yacht Club was a delightful locale, despite the rainy weather.
---
November was a Celebration of Thanksgiving. We've got a lot to be thankful for, not least of which was the turkey dinner with all the trimmings provided by our members.
---
Our October meeting celebrated a century plus of membershipand our own Becky's experience diving semi-tropical waters.
---
And we visited New London Ledge Light, too!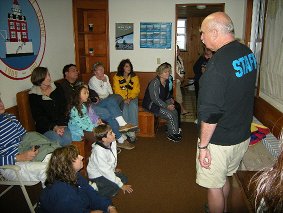 ---
| | |
| --- | --- |
| | September saw Brechin Morgan make a marvelous presentation on his 4+ year solo circumnavigation aboard his 27' Pacific Seacraft sailboat "Otter" departing Block Island in November 1998 and returning in May 2003. |
---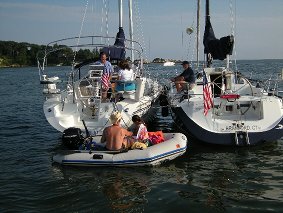 Also in August we rafted in Branford.
---
August featured our fifth annual Thimble Island cruise aboard M/V Sea Mist. Photos by P/C Mike Drozd, AP; many more on display at flickr.
---
Summer 2009 was launched with panache as well as good food and fine weather at Bruce & Johnson's Marina
Mark Munro, of Sound Underwater Survey and the Baccala Wreck Divers, enlightened and entertained us with his presentation of the recently discovered secrets of the five-masted coasting schooner Jennie R. Dubois.
Just in time, April's meeting at West Marine included descriptions of a number of commissioning products and tools.
---
---
A dozen folks hopped a bus for the New England Boat Show in Boston. They saw boats, gear, and even another Power Squadron!
---
Our first Valentine's Day Dance included a festive dance hall, upbeat music, good treats, good conversation, and a fun raffle.
---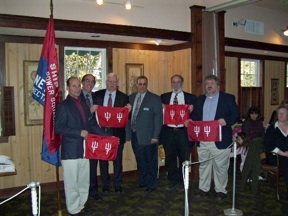 The year's premiere event included fine dining and fast friends as we swore in our squadron's newest bridge crew.

---
Thanksgiving brought good food, good friends, and Robert Glassman recounting his sailing adventures and observations from his many cruises to and around the Southeastern Caribbean.
---
The spirit of Halloween appeared in the guise of shipwreck and pirate.
---
| | |
| --- | --- |
| | Our own Becky Gladych, talking about invasive species in Long Island Sound, the seaweed she's been monitoring for the past two years, and the wrecks we also have and how they have become artificial reefs for the fish, invertebrates, and other organisms. |
---
| | |
| --- | --- |
| SEO Peter St. Pierre presented the USPS Seminar "Using GPS" to one of our largest gatherings in some while. | |
---
| | |
| --- | --- |
| | Captain Daniel Ronan, Commanding Officer of United States Coast Guard Sector Long Island Sound, assisted by Lieutenant Kohn, discussed the many roles of the Coast Guard today, and local operations in Sector Long Island Sound. He also talked with our Sea Scouts about career opportunities in the Coast Guard. |
---
| | |
| --- | --- |
| Mike and Inge Drozd presented "Alaska By Sea," the tale of their cruise along the state's coast. | |
---
Change of Watch 2007 had Sea Scouts, a raffle, and two members honored for fifty years of participation. Plus food and convivial companionship!

Captain Richard E. Barry Jr., Master of the Training Vessel Kings Pointer of the United States Merchant Marine Academy at Kings Point gave a presentation and told sea stories to a rapt audience of regular and Sea Scout members. And we awarded a plaque to a fellow who's been a member for fifty years!
---
Labor Day 2007 found NHPS enjoying the beaches of Kelsey's Island.
---
---
We kicked-off summer at Branford Point this year. With Sea Scouts and voyaging bloggers and a crew of happy members, 2007 is well underway.
---
| | |
| --- | --- |
| | A hearty band of volunteers presented our squadron to the public at a Coast Guard Open House for National Safe Boating Week. |
---
Eric Treu from Sail-works and Around the Buoys sail races in Branford entertained -- and educated -- a mixed group of sailors and power boaters in the back room of West Marine with information about one of the best and most fun ways to improve sailing skill.
---
| | |
| --- | --- |
| | In a meeting held in conjunction with Sea Scout Ship 1, Betsy Hackley of the Massachusetts Maritime Academy introduced us to the nation's oldest & finest co-ed maritime college, and her experience aboard the school's training vessel, the T.S. Enterprise, in what is called a Sea Term. |
---
| | |
| --- | --- |
| | 25 March was chill and dank and that led to an absence of seals near Faulkner's Island. However, there were plenty of squadron folk present, and they enjoyed their day on the water. |
---
| | |
| --- | --- |
| | Terri Kinney from Save the Sound discussed the impact of the LNG facility on Long Island Sound. |
---
Our 92nd Change of Watch, this year at the Maritime Grille in Guilford.
---
| | |
| --- | --- |
| Quentin Snediker had everyone's attention as he described the salvage of live oaks downed by Hurricane Katrina for the restoration of Charles W. Morgan. | |
---
Oktoberfest, beer, sauerbraten & "What I did during summer vacation."
---
| | |
| --- | --- |
| Our own Commander Bill's real meat balls & linguine, plus Project Oceanology's Baxter Tewksbury's virtual tour of New London Ledge Lighthouse; more benefits of membership. | |
---
August featured our fourth annual Thimble Island cruise aboard M/V Sea Mist.

Folks who enjoy messing about in boats, messing about in boats together. The very model of a fraternal boating club.
---
| | |
| --- | --- |
| The thermometer was chilly, but squadron folk were warm as we kicked-off Summer '06 at Guilford Mooring. | |
---
| | |
| --- | --- |
| | A crew of squadron folk enjoyed National Safe Boating Week 20 May as they participated in an open house at Coast Guard Sector Long Island Sound in New Haven. |
---
Snacks, charts, dreams and plans; this is what a fraternal boating club looks like. It looks like summer will be wonderful.
---
| | |
| --- | --- |
| Spring finally seems to have arrived, and a group intent upon getting their boats ready to enjoy paid close attention to Marcus Notz and his staff at West Marine as they taught hull protectants -- barrier coats, bottom paints and such -- then provided discounted purchases. All that in addition to snacks and socialization! | |
---
A hardy band filled the charter boat Sea Mist for our First Annual Seal Cruise.
---
The year's premiere social event brought together members and their families and District Executive Officer -- and soon to be Commander -- John Mancini, AP, for our squadron's 91st Change of Watch.
---
New Haven Power Squadron held a joint meeting with Sea Scout Ship 1; swearing in its newest batch of recruits and viewing an overview of Power Squadron member courses and how they've improved over time.
---
| | |
| --- | --- |
| | Jerry L. Mashaw and Anne U. MacClintock discussed their year-long trip from Short Beach (Branford) to Grenada and back. This husband-and-wife team author of Seasoned By Salt talked some about the book, sampled a few passages, and opened up the session for questions and discussion. They kept those members bold enough to venture out on a dark and stormy night enthralled; I even forgot to take pictures! |
---
| | |
| --- | --- |
| Long-time members Dave and Laurie Burt (both SN) shared their experiences "snow bird" cruising to and from Florida. | |
---
| | |
| --- | --- |
| Relief from record-setting heat and humidity were the order of the day for those smart enough to rendezvous at Duck Island Roads. | |
| | |
| --- | --- |
| | Everyone present enjoyed the July breeze and the Thimble's scenery aboard M/V Sea Mist. |
| A half-dozen boats rafted in Branford Harbor in June to practice their man-overboard techniques and to socialize with their fellows. | |
---
A merry band kicked off Summer 2005 at Guilford Mooring. In addition to routine socialization, we recognized one member for 75 continuous years of membership, and inducted our newest member, too.
---
A crew of squadron folk, plus a ship of Sea Scouts, were afloat in the Memorial Day Parade in Branford. Thanks to the efforts of a couple of members, plus Sea Scout Ship 1, the public got an introduction to The Squadron Boating Course and the joy of our fraternal boating club.
---
A crew of squadron folk enjoyed National Safe Boating Week 21 May as they participated in an open house at the Coast Guard Group Long Island Sound station in New Haven.
---
| | |
| --- | --- |
| Captain Henry F. Marx, owner and President of Landfall Navigation, spoke on safety at sea. He brought along a large selection of MOMs, jacklines, safety harnesses, and the comfortable new auto-inflating life vests. | |
---
| | |
| --- | --- |
| | March begins the season for fitting-out, so we went to visit Marcus Notz at West Marine in Branford. He provided a seminar on electrical fittings for boats, and West Marine provided a discount on members' purchases -- another benefit of membership. |
---
---
The year's premiere social event brought together members and their families and District Commander Sandra W. Pierog, SN, for our squadron's 90thChange of Watch.
---
We Connecticut Yankees thought it a mite warm for December, but maybe it was just the glow of our friends and children
---
Our fraternal boating club sampled the goodies and the tales of summer of their mates, then heard Calvin Ohidy tell of being Branford harbormaster.
---
| | |
| --- | --- |
| Then they elected a slate to the Squadron Bridge for 2005. | |
---
A diligent -- or deranged -- group gathered for our Halloween pot-luck ship wreck meeting/party. Hearty stew, casserole, salad, stuffed breads, pie, cookies & punch, plus ghosts of summer past and the spirit of summers to come made this October night warm.
---
Our first fall meeting included induction of another new member, plus discussion of weather with Gil Simmons,weather forecaster for New Haven's WTNH, and webmaster of Weather 4 Connecticut.
---
Safety Officer Art Andrea supervised a man-overboard drill including practice retrieving persons from the water. And Peter earned a year's worth of Merit Marks being retrieved by everyone.
---
| | |
| --- | --- |
| | August small craft advisories during the day may have impeded our raft-up, but a merry band enjoyed a dinner rendezvous at Boom Restaurant at Pilots Point Marina. |
---
July featured our second annual ThimbleIsland cruise aboard M/V Sea Mist.
---
June brought our picnic meeting at Pilots Point Club House, complete with out Second Annual Tropical Shirt contest.
---
For a Memorial Day boating segment, Channel 8, WTNH, dispatched meteorologist Gil Simmons to Branford for interviews of Cdr. Kim Chieppo, P, and Safety Officer Art Andrea, P. Kim discussed the need to be aware and prepared while boating and described some of the safety equipment you need on-board. Art reviewed changes in the 2004 boating regulations. The segments were featured on Channel 8's 5:00, 6:00 and 11:00 pm news broadcasts.
---
| | |
| --- | --- |
| | May provided an opportunity for members to combine the benefits of civic service and self-education: a first aid course. |
---
| | |
| --- | --- |
| Our May meeting demonstrated another privilege of membership: a special demonstration of, and discount prices on, boat maintenance supplies and equipment. | |
---
Thanks to Daniel Lussier of Boaters Edge Mobile Marine Service and Marcus Notz, manager of West Marine in Branford for their entertaining and educational performance.