Civic Engagement
What community and civic services does USPS perform?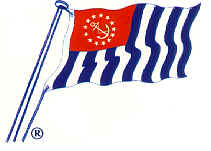 Boating Safety Courses

Courses are offered by experienced boaters in New Haven Sail & Power Squadron and are open to the public. USPS Squadrons have offered these courses for over half a century and have educated more than 3 million boaters to date. Successfully completing a USPS boating safety course meets the educational requirements for boat operation in all states and is a requirement for squadron membership. Course details may be found at Public Education Programs.

Vessel Safety Checks

Vessel Safety Checks are conducted by squadron members and members of the US Coast Guard Auxiliary at the request of boat owners. To learn more about this program, and how to get your boat checked, click here.

Cooperative Charting

Our members also help the National Ocean Service keep our nautical charts accurate through the USPS Cooperative Charting program. Our squadron periodically participates in many other community improvement projects.